This CrossCode walkthrough will show you everything you've missed
The amazingly popular retro-inspired action RPG CrossCode has just been released, and is already being praised for its in-depth gameplay, the incredible detail included in such an enormous game, and for being potentially hundreds of hours of absolute fun!
The Kickstarted CrossCode is also a game that can be challenging in parts. And, with so much to do and with so many quests, with content that can be easy to miss.
Advertising
That is why it pays to watch a good CrossCode walkthrough if you are either stuck, or feeling like you are missing something important. And, if you are like me, to watch a CrossCode walkthrough with no commentary.
That way you can concentrate on the gameplay, and not on some inane babbling by the person playing it. Especially as this game has superb music, and you wouldn't want to miss that either.
Noire Blue's walkthrough is in depth and fun
That's why I have been watching the CrossCode walkthrough below for quite a few hours. It's from YouTube gamer Noire Blue, and it is absolutely massive.
With 57 videos currently in his CrossCode playlist, there is a lot to watch. Let's just say this guy must do nothing but play games.
But, if you are looking for an in depth CrossCode walkthrough with no commentary, then this one is it. You can watch the first video in his walkthrough below.
Advertising
CrossCode is now available on GOG DRM-free for the ridiculously low price of $23.17 (which even gives you a $3.18 refund to go into your GOG wallet to be spent on future games).
The rest is available from his gigantic CrossCode walkthrough playlist. A playlist he is still adding to every day.
Let's just say this is a brilliant game, and very likely to be named Indie Game of the Year from various critics. It really is that good!
Related: This My Brother Rabbit walkthrough is cute, cool and finished in 90 minutes — watch!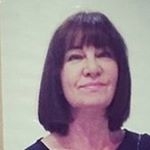 Latest posts by Michelle Topham
(see all)