Netflix and other streaming platforms stopped their services to Russia almost a week ago.
Yesterday, Sony-owned anime streaming platform Crunchyroll finally shut down their services to Russia as well.
This, of course, comes in the wake of the Russian invasion of Ukraine, and governments worldwide implementing economic sanctions against Russia, the aggressor.
Along with governments, many companies have also shut down their Russian services including PayPal, Mastercard, Visa, American Express and hundreds of other major corporations like Apple, McDonald's, Starbucks, Spotify, Microsoft and Nintendo.
Even Amazon has shut down all retail deliveries to Russian customers, along with access to Amazon Prime Video.
SWIFT banking has also been removed from at least seven main Russian banks, causing the country to be cut off from millions of international banking transactions daily.
With Russia being cut off from much of the world's international payment systems, this makes it difficult for companies like Crunchyroll to process payments from Russian users.
As the Russian ruble has lost more than 95% of its value in the last month, it also means the cost of a monthly Crunchyroll subscription for a Russian user is now almost double in price.
With Crunchyroll shut down in Russia, the website no longer works, shows scheduled for release in Russia have been canceled, and payments from credit cards issued within the country cannot be processed.
Sony announced Crunchyroll had been shut down to Russian users due to the Russian government's war against Ukraine.
Sony has also suspended sale of its PlayStation hardware and software in Russia.
None of the companies banning Russian users has announced when services will resume as, with the Russian war against Ukraine continuing, it is impossible to know what future events may bring.
You can support companies like Crunchyroll, who have placed morals over profit, by watching anime and reading manga on their platform.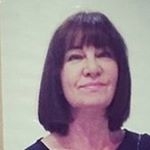 Latest posts by Michelle Topham
(see all)