Crunchyroll is continuing developing original anime this year by teaming up with Adult Swim to create a new series based on Shenmue.
Shenmue, of course, is the action-adventure game by Japanese game designer Yu Suzuki. The game was known more for its insane budget than it is for its gameplay — a budget of around $70 million, which was an enormous amount of money for a video game back in 1999, .
The game — while now a cult classic — was also a colossal commercial flop at the time of its release.
Let's hope the Shenmue anime series doesn't have the same bad luck or the same hellish budget.
Then again, Shenmue: The Animation is being animated by Japanese studio Telecom Animation Film, who also handled the most popular Crunchyroll original so far — Tower of God.
Considering Tower of God had some of the worst animation ever seen on a screen since the 1990s, a horrible color palette and the ugliest art style, it sadly doesn't bode well for Shenmue: The Animation at the moment either.
Directing the series is Chikara Sakurai, the director of season 2 of One Punch Man.
Now that devastatingly disappointing anime series had so many things wrong with it, you can't blame them all on the director. You can say, however, that his heavy-handed, uninspired directing certainly did not help.
So far then, that's two strikes for Crunchyroll's Shenmue: The Animation. One more, and many of us will probably be out.
One positive to the disappointing-so-far news, however, is that Shenmue creator Yu Suzuki is on the team as Executive Producer.  That may mean some of Chikara Sakurai's worst decisions are better managed.
We can only hope.
Shenmue: The Animation will have 13 episodes, and will focus on the story of protagonist Ryo Hazuki and his hunt for his father's killers.
It will be streamed on Crunchyroll, with an English dubbed version on Adult Swim's Toonami block.
There hasn't yet been an announcement as to when the anime series will air, but likely some time in 2021.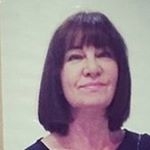 Latest posts by Michelle Topham
(see all)