While Crypt of The NecroDancer might not be the worst game releasing this year, for someone like me, it's pretty close. After all, why would a person who has little rhythm when it comes to listening to music and responding to the beat, want to buy a rogue-like game where you only have a split second to make your decision and then move your character to be able to fight, grab loot or cast spells because every movement has to MATCH THE MUSIC?
Besides, as I get older I end up turning the music on a lot of my games down or off, as I find it messes with my concentration. So to have to play a game with a beat eternally going – yikes!
Of course, if you like video games where the music is a huge part of them, you might enjoy Crypt of The NecroDancer, especially if you have fast reflexes and don't mind a lot of stress.And, according to the developer, Brace Yourself Games, you can use your own MP3 files so you're not stuck listening to what I, as a former radio DJ, would have to say is some of the worst in-game music I've heard in a while.
Meh? I think I'm just getting too old.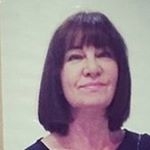 Latest posts by Michelle Topham
(see all)