Cuba Gooding Jr. embarrassed Stephen Fry last night with a kiss, on stage at the BAFTAs. And both mean seemed to quite enjoy it.
The funny incident happened when, right before presenting an award, Gooding Jr. turned to Fry and complained he didn't get kissed when everyone else did earlier in the night.
Stephen dutifully walked forward and made to peck Cuba Gooding Jr. on the cheek, only to have Cuba turn his head at the last minute and land him one smack on the mouth. Stephen Fry apparently embarrasses easily, as he then shot to the back of the stage while various shades of red.
Seems, though, Stephen Fry may not have been the only one who was surprised as Gooding Jr. then grinned and commented in a surprised tone, "Your lips are so soft".
Watch it below.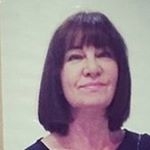 Latest posts by Michelle Topham
(see all)