Watch this Cube Escape: Paradox walkthrough 
The new Rusty Lake game Cube Escape: Paradox is currently number 1 in the Top Adventure Games category on Google Play, with a rating of 4.8 out of 5 stars.
No surprise there, of course, as Cube Escape: Paradox is one of the best Rusty Lake Cube Escape games you can play.
As the game's official synopsis says about the storyline:
When the infamous detective Dale Vandermeer wakes up in an ominous room without any recollection of his past, he soon finds himself part of a bizarre game orchestrated by an old foe. Dale must solve increasingly challenging puzzles to escape the room and recover his memories.
Yep. It really is that creepy, strange  and cool. And, yes, challenging.
In fact, the Rusty Lake adventure game can also be quite difficult in parts, just like most of the games the indie Dutch developer creates.
Especially when you get into Cube Escape: Paradox Chapter 2 — the premium paid chapter of the game.
That is why I started watching an excellent Cube Escape: Paradox walkthrough put together by YouTuber Puzzlegamesolver midway through my playthrough of the game, as it just made things much clearer.
Besides, Puzzlegamesolver's Cube Escape: Paradox walkthrough is fast, efficient and finishes off both chapters of the game in just over 2 hours.
And yes, it took me quite a bit longer than that to finish the game myself. (Over 4 1/2 hours, if I'm completely honest).
Puzzlegamesolver  also generally does all his walkthroughs without commentary, which I tend to like.
There are currently 13 games in the Rusty Lake series, with Cube Escape: Paradox the most recent one. You can find out more about all of them on the Dutch developer's website.
You can watch the Cube Escape: Paradox walkthrough for both Chapters 1 and 2 in the three videos below.
The first two videos are for each chapter as stand-alones. The third one is a full playthrough of both of them.
Enjoy!
Related: This Luna and the Moonling walkthrough will help with some of the game's most frustrating puzzles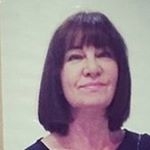 Latest posts by Michelle Topham
(see all)