Like most fans, I am a sucker for an anime featuring adorably cute girls.
But, when it comes to cute anime girls, you honestly don't usually get as many as will be appearing in the upcoming TV anime CUE!.
An anime based on the popular Liber Entertainment smartphone game that has the player managing a group of young voice actors.
CUE! TV anime trailer
The just-released CUE! anime trailer features a window into the world of a group of young Japanese voice actors just getting started in their careers.
We get to see the auditions they must go through, some of their training sessions and, of course, the mistakes they make when voicing the characters they have been hired to portray.
What makes the CUE! trailer standout though are the character designs, as all the girls really are adorably cute and lovely.
So much so, it will be difficult for many fans to decide on just one waifu when this TV anime kicks off next year.
I mean check out the graphic below. How do you choose just one from so much adorable, eh?
CUE! is being produced by Yumeta Company and Graphinica.
The show is directed by Shin Katagai (Neo Angelique Abyss), with Tatsuhiko Urahata (Hinako Note, Monster, Saki) overseeing scripts, and Motohiro Taniguchi (Yuru Yuri Nachuyachumi!, Re:Stage! Dream Days♪) designing the characters.
CUE! will premiere in January 2022 and, boy, has this one just shot to the top of my Anime To Watch list!
Until then, check out the official site for the game here. and watch the just released CUE! trailer below.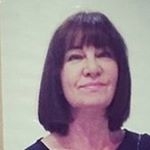 Latest posts by Michelle Topham
(see all)