Narrative game Cultist Simulator gets special one-week-only 'Perpetual Edition' sale on GOG — Buy it now!
In the last couple of days, I have been glued to a Let's Play of Cultist Simulator, the new rogue-like card game/adventure/horror/role-playing/narrative game from Weather Factory — the developers of the massively successful Fallen London and Sunless Sea.
Today, Cultist Simulator was released DRM-free on GOG with a special one-week-only sale on a 'Perpetual Edition' that not only knocks 10 percent off the game, but also gives you all of its future DLC for free. For the rest of the game's life.
And, if you love card games, adventure, horror, long games where you get to choose the path you take, games that require thought, study and intelligence, narrative games with tens of thousands of lines of story to read, games that are stressful, games with a ridiculous amount of replayability, oh and yeah, games where you die — quickly, then Cultist Simulator is most definitely a must buy for you.
Because Cultist Simulator is everything you want in a game, and more.
You can currently buy Cultist Simulator, the Perpetual Edition, on GOG for $22.22, or your region's equivalent currency. Rush off now, though, as this edition of the game is only available until June 7th, and it is never coming back!
Watch the Cultist Simulator trailer below to get a quick idea of what this amazing game is about, and then watch the first of Wanderbot's Let's Play Cultist Simulator series in the video below that.
It's already on my list of Things I Must Buy Today. I just need to finish some work before a deadline, so I can reward myself.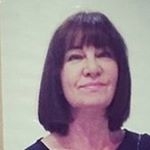 Latest posts by Michelle Topham
(see all)