There is news out today about an upcoming 2D puzzle platformer roguelike game that looks amazing.
Called Cursed to Golf, the game will be coming to PC and Nintendo Switch in 2022, and seems to be the perfect game for those that love both golf and roguelikes.
Cursed to Golf is being developed by Kyoto-based developer Chuhai Labs in conjunction with the Swedish publisher Thunderful Publishing.
It is the creation of Liam Edwards, who first introduced the game to the Itch.io community.
Edwards is also the director of the game and, in a debut trailer just released, he describes Cursed to Golf as:
A golflike that tasks players with taking on 80 dungeon-like holes throughout golf purgatory. It takes place in this beautiful pixel-art world full of unique characters and interesting areas, where you only have three clubs and a golf ball. Alongside powerful power ups called 'Ace Cards', to avoid the deadly and dangerous hazards in hopes of surviving each hole on your way to acension.
He goes on to describe the game as "a mix between classic roguelikes and Metrovanians, with a smattering of retro golf games."
The premise of the game is also fun, in that you play a golfer who gets struck by lighting while out on the golf course.
When he dies, he finds himself stuck in purgatory. His only way out is to complete 80 crazy golf holes, but he must do so within a limited number of swings.
If this looks like your thing, and it definitely looks like mine, you can currently wishlist Cursed to Golf on Steam.
The key features of Cursed to Golf, according to Steam, are these:
Explore the golf-themed world and characters of Golf Purgatory
Precise "Golf-Like" gameplay across a randomly-ordered course in 4 biomes
Navigate tough dungeon-like holes filled with wacky hazards
Golf in style using over 20 unique Ace Card power-ups
Challenge the world in online leaderboards
80+ holes and the Daily Challenge Mode will keep you swinging for eternity
Watch the official Cursed to Golf trailer to get a quick look at this beautiful game.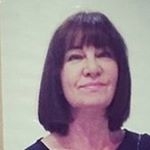 Latest posts by Michelle Topham
(see all)