The website for the upcoming new anime series Bottom-tier Character Tomozaki released a new key visual today featuring the five adorably cute female main characters.
From left to right and then top to bottom the girls are Minami Nanami, Yuzu Izumi, Hanabi Natsubayashi, Aoi Hinami and Fuka Kikuchi.
All five are holding hand-written signs that were actually created by the voice actors that will be voicing each character.
The voice actresses for the anime series are:
Ikumi Hasegawa as Minami Nanami
Nene Hieda as Yuzu Izumi
Ryoko Maekawa as Hanabi Natsubayashi
Hisako Kanemoto as Aoi Hinami
Ai Kayano as Fuka Kikuchi
Gen Sato stars as protagonist Fumiya Tomozaki.
Shinsuke Yanagi (High School Prodigies Have It Easy Even In Another World) is directing the series, with Fumihiko Shimo (Myriad Colors Phantom World) overseeing the scripts and Akane Yano (And you thought there is never a girl online?) as Character Designer.
Animation is by project No. 9 (High School Prodigies Have It Easy Even In Another World).
The Bottom-tier Character Tomozaki soundtrack is also likely to be superb as it is being composed by Hiromi Mizutani (Non Non Biyori, Tanaka-kun is Always Listless).
The storyline of the series goes a little bit like this:
While Tomozaki is a superb gamer, he hates the game of life. Until that is, he meets a girl (Aoi) who is not only as good a gamer as he is, but she also offers to teach him some game-like exploits he can use in his own life to help him succeed. Soon he begins to realize, if you play real life like a game, it can be better than you have ever imagined. 
The Bottom-tier Character Tomozaki anime is based on the light novel series Jaku-kyara Tomozaki-kun (in Japanese弱キャラ友崎くん) written by Yūki Yaki, with illustrations by Fly.
The upcoming anime series will premiere in Japan on Tokyo MX and AT-X on January 8th. BS11 will air it on January 9th, with streaming in the west likely sometime soon afterwards.
Meanwhile, for more information and to keep up-to-date with the latest news, check out the official Bottom-tier Character Tomozaki website.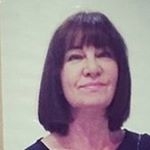 Latest posts by Michelle Topham
(see all)