Hanabi Natsubayashi is the star of the new key visual as her story goes front and center
Bottom-Tier Character Tomozaki Second Stage was announced back in early 2022, although no premiere date has yet been set for the anime's release.
That being said, it is very like the upcoming second season of the popular romance drama — Bottom-Tier Character Tomozaki Second Stage — is likely to be out some time this year.
Especially as a new teaser trailer for the anime, and a pretty new key visual have just been released promoting it.
The new and very cute Bottom-Tier Character Tomozaki Second Stage key visual features both protagonist Fumiya Tomozaki and main girl Aoi Hinami.
Instead of the pair being front and center though, supporting character Hanabi Natsubayashi is the one who is right up front and staring at the viewer.
That may mean Hanabi is getting more of a main role in Season 2 of the anime, eh?
Particularly as it seems the story in the second season will follow Hanabi's major efforts to improve herself.
Not that I am complaining as Hanabi is exceptionally cute, right?
Whatever the cause, the key visual is quite simple with all three characters wearing their school uniforms against a not particularly highly-embellished background, while both Aoi and Hanabi sport similar key chains on their school bags.
The tag on the key visual simply says "I want to change, but I will not bend", obviously referring to Hanabi's efforts.
Bottom-Tier Character Tomozaki Second Stage trailer showcases Hanabi's story
The new Bottom-Tier Character Tomozaki Second Stage trailer follows the same theme with the main characters talking about life being a "God game", while Hanabi stresses the importance of improving herself.
The Bottom-Tier Character Tomozaki anime is based on the light novels written by Yuki Yaku and illustrated by Fly.
The light novel series has 11 volumes out in Japanese, with nine out in English via Yen Press and the 10th due out this June.
Yen Press has this to say about the plot:
Tomozaki is one of the best gamers in Japan, and in his opinion, the game of real life is one of the worst. No clear-cut rules for success, horribly balanced, and nothing makes sense.

But then he meets a gamer who's just as good as him, and she offers to teach him a few exploits…
Check out the new Bottom-Tier Character Tomozaki Second Stage trailer below, and enjoy the cute key visual above.
We will let you know as soon as the anime's premiere date is released.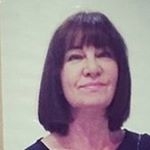 Latest posts by Michelle Topham
(see all)