The fantasy comedy anime Dekoboko Majo no Oyako Jijou (aka The Family Circumstances of the Unreliable Witch) got an absolutely adorable new visual today.
This time the Dekoboko Majo no Oyako Jijou visual shows Viola and Alyssa enjoying delicious treats at a summer festival.
Both women are wearing a beautiful yukata, with Alyssa pictured offering Viola a tasty takoyaki (octopus ball), while Viola is holding a large toffee apple and candy floss.
Yep, the food is the major attraction of going to a summer festival and both Viola and Alyssa are taking full advantage of it.
Viola has also obviously gotten even more into the spirit of things as she is wearing a mask on her head, which anyone who has read the manga series will tell you looks remarkably like Phoenix.
And yes, while Viola may be much taller and bigger than Alyssa, she is actually Alyssa's adopted daughter.
What is Dekoboko Majo no Oyako Jijou?
The upcoming Dekoboko Majo no Oyako Jijou anime is based on the popular manga series written by Piroya.
The anime is being produced by A-Real (Kenka Bancho Otome -Girl Beats Boys-).
Masahiro Takata (The Iceblade Sorcerer Shall Rule the World) is directing the anime, with Gyro Knuckle responsible for scripts and character design by Miwa Yoshida.
My Anime List describes the anime's plot like this:
Alyssa, a witch who lives alone in the forest, picks up a human baby one day. Despite her confusion, Alyssa names the baby Viola and decided to raise her. Sioxteen years later, Viola has not only grown into a daughter who adores Alyssa, but also into a woman of exceptional proportions.

Because of her size, people now often mistake Viola for Alyssa's mother.

Dekoboko Majo no Oyako Jijou is a slice of life told by a mother and daughter who were inverted in appearance and full of gags! Parent and child deliver a hilariously funny comedy!
Dekoboko Majo no Oyako Jijou is due to premiere some time in October.
Enjoy the official trailer for the anime below, and the absolutely adorable new Dekoboko Majo no Oyako Jijou visual above.
RELATED: New Dekoboko Majo no Oyako Jijou visual makes Viola look like the mother and Alyssa her child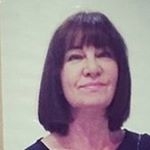 Latest posts by Michelle Topham
(see all)