If I could have asked for an anime adaptation for any manga this year, Otaku Elf would have been somewhere at the top of my list.
After all, the comedy manga about a sloppy game-playing, manga-reading, shut-in elf who just happens to be the resident deity at Tokyo's Takamimi Shrine is one of my favorite laid-back manga series at the moment.
Advertising
Especially when it comes to the relationship between Elda the elf and Koganei Koito, the 16-year-old shrine maiden who takes care of her.
So, to hear today that Otaku Elf is getting an anime adaptation — yep, I'm stoked.
The Otaku Elf anime series is being directed by Takefumi Anzai (director of the fabulous Hitoribocchi no Marumaru Seikatsu), with Shogo Yasukawa (Food Wars! Shokugeki no Soma) in charge of scripts, and Takeshi Oda (Wandering Witch — The Journey of Elaina) as both character designer and chief animation director.
Advertising
Ami Koshimizu (Jantama Pong) is playing Elda, and Yuka Ozaki is voicing handmaiden Koganei Koito (Kemono Friends).
Along with the anime announcement, a very cute Otaku Elf key visual featuring Elda and Koito (see above)
The Otaku Elf manga was written and illustrated (beautifully) by Akihiko Higuchi.
Seven Seas Entertainment is publishing the manga series in English, and they have this to say about the plot:
Koganei Koito works as the teenage shrine maiden at the Takamimi Shrine, catering to the whims of its resident: a centuries-old elf who loves video games as much as she hates going outside! Line up your offerings for the otaku elf—some energy drinks, chips and video games will do nicely—and watch her new friends scramble to keep up!
There is no word yet on when the Otaku Elf anime will premiere, but we'll keep you posted as soon as we find out.
Until then, watch the just released Otaku Elf trailer. Now doesn't that look cuter than cute???!!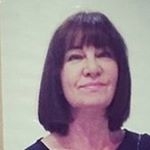 Latest posts by Michelle Topham
(see all)