One of my favorite game developers of all-time is Polish company CD Projekt RED. (That has now changed, see promo link below…)
Not only because they are the parent company of my favorite video game distributor GOG.com, but also because they create amazing games while seeming to possess the best morals.
Take CD Projekt RED's latest game Cyberpunk 2077, the highly-anticipated open-world action adventure game that spent years in development, was delayed several times and finally saw its release date just last week.
Since then, both Xbox One and PS4 players have complained about Cyberpunk 2077's technical performance being poor on those platforms, with some saying it makes it extremely difficult to play the game.
Instead of making excuses, however, CD Projekt RED came out today via Twitter taking full responsibility and offering  Cyberpunk 2077 refunds for anyone who owns an Xbox One or PS4, is having problems playing the game and does not want to wait for patches to be released.
Not only that, while they recommend you contact the distribution platforms where you bought Cyberpunk 2077 and request a refund, they are even saying you can e-mail them directly at helpmerefund@cdprojectred.com if you do not get any joy. (continue reading after the CD Projekt Red announcement…)
Upcoming patches for Cyberpunk 2077 Xbox One and PS4 players
Of course, being CD Projekt RED, they are now also working their asses off to release patches that should fix the problems Xbox One and PS4 players are having with Cyberpunk 2077.
Patches will take a little time but, if you are willing to wait and not request a refund, they pretty much guarantee all bugs and crashes will be fixed soon.
Meanwhile, the first patch has already been released, and the next one is due in the next week.
Why I will never buy another game from GOG.com — Devotion, cowards and Chinese censorship
After that, a third patch will be released soon after the New Year holiday, and a fourth one in February. By that point they promise Cyberpunk 2077 should play as well as any game you have ever played on your Xbox One or PS4.
Meanwhile, Cyberpunk 2077 is out now for Xbox One, PlayStation 4 and PC.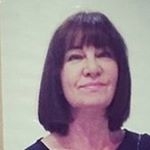 Latest posts by Michelle Topham
(see all)