Well, this is something interesting to come out of Netflix's Geeked Week this week.
A collaboration between Cyberpunk 2077 video game developer CD Projekt Red and Japanese animator Studio Trigger, which is resulting in Cyberpunk: Edgerunners — a 10-episode anime series heading our way later in the year via Netflix.
Sure, the Cyberpunk 2077 game was a massive disappointment for millions of fans due to its ridiculous number of bugs, but that doesn't mean the game's premise won't translate into exceptionally good anime, right?
Especially because the world within the game was incredibly cool and interesting.
To promote the upcoming anime, Cyberpunk: Edgerunners got an official teaser trailer and a clip from the series that features some of that world and, let's just say, both vids make this thing look pretty damned impressive.
Particularly as, along with the gorgeous looking art style (Night City looks amazing) and superb animation, it sounds like the anime comes with a bangin soundtrack as well.
Then again, the soundtrack has been composed by Akira Yamaoka, the Japanese composer who did a stellar job creating superb soundtracks of many of the Silent Hill games.
The plot of the show, by the way, follows a street kid who becomes a cyberpunk — a dude who uses illegal means to buck the system within a dystopian society largely run by computer technology.
In fact, from the two videos, my only concern about Cyberpunk: Edgerunners so far is there doesn't seem to be any spoken dialogue. At least not in either of the vids.
If it turns out to be a non-dialogue anime then, no, I don't think I could sit through 10 episodes of that so, fingers crossed, it's not.
The Cyberpunk: Edgerunners anime is being directed by Hiroyuki Imaishi (Promare) at Studio Trigger.
Watch the Cyberpunk: Edgerunners trailer below, and then the video clip. The trailer shows some of the impressive world, while the clip features the anime's fabulous looking character designs.
Cyberpunk: Edgerunners itself will premiere on Netflix in September, 2022.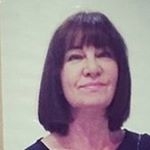 Latest posts by Michelle Topham
(see all)