Cyprus's Elena Foureira's reaction to 2nd place at Eurovision
This is just a short blurb about this but, honestly, you really have to see Cyprus's Eleni Foureira being interviewed about her second place victory at the Eurovision Song Contest 2018.
Because, normally, artists are desperate to become the winner of Eurovision but, for Eleni Foureira, being second was like a dream come true.
After all, the highest Cyprus has ever made it to at Eurovision is the fifth spot. Even though they have entered the competition 33 times since 1981.
Eleni Foureira, however, was in the fight of her life when it comes to getting points from both the Jury vote and the audience's Tele vote last night as, in the end, she was almost neck and neck with Israel's Netta, the ultimate winner of the competition.
When interviewed after the show, Foureira was so happy with her second place win she was jumping up and down for joy and crying.
"I'm so happy. This is crazy. Thank you so much. Being second in Eurovision is like you win. So, for me, muchas gracias, Espana (to Spain, one of the juries that gave her 12 points), and everybody who votes for me. Like this is a dream. This is the best position ever Cyprus have in the history. So, I feel like a winner. Thank you so much. I cannot explain how amazing I feel right now".
Watch Elena Foureira jumping up and down for joy after coming in second at Eurovision 2018. Wouldn't it be nice if every competitor was that happy to do so well, and to have just made their country proud?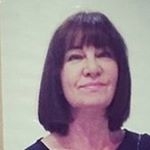 Latest posts by Michelle Topham
(see all)