Since its release on Steam in February, 2020,the mecha action game DAEMON x MACHINA has been one of the most popular games on the platform, with mostly 'Very Positive' reviews from the hundreds of thousands that have played it.
Players have constantly called the game "The best thing since Armored Core", and raved about its mech building and huge number of customization options, as well as its replayability.
Now, DAEMON x MACHINA is also due to release on the Epic Games Store this month and, in true Epic style, will be the platform's Free Game of the Week for its first week of release.
DAEMON x MACHINA goes live on the site on January 27th, and will be available for free until February 2nd.
And, if you are a mecha fan, but don't know much about the game, here's what Steam has to say about it:
"Welcome to your battlefield."

You are an Outer, a new breed of human being that appeared in the aftermath of the Moonfall calamity. As a mercenary for the Orbital organization, you are on the front line of a desperate war for humanity's survival against the Immortals—corrupted AIs that have rebelled against their human creators. Piloting a fully customizable mech known as an Arsenal, you must team up with mercenaries like yourself and complete missions to defeat the Immortals once and for all. But be careful—in a war fought by mercenaries, today's allies can become tomorrow's enemies.

From the visionary minds of Kenichiro Tsukuda and trailblazing mech designer Shoji Kawamori comes a new generation of high-speed mech action combat.
Watch the DAEMON x MACHINA trailer, and make sure to head over to Epic Games from January 27th to February 2nd and grab your free copy.
Because, after that, the game will sell for $49.99, and there's no point paying that if you don't have to, eh?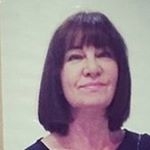 Latest posts by Michelle Topham
(see all)