British actress Daisy Ridley, one of the stars of the upcoming 'Star Wars: The Force Awakens', was in LA to talk to The Hollywood Reporter about the film recently, and did a lovely interview and photo shoot.
In the movie, Ridley plays Rey, who is a scavenger from the desert planet Jaku. As Ridley tells it, she begins the film alone but soon meets up with Finn, played by John Boyega, "and they go on a crazy adventure, which is The Force Awakens".
She goes on to explain that when she started out filming, while she's seen the original Star Wars movies, she wasn't a huge fan. But, with the new films, while the originals are definitely there, they're "bringing in a new generation".
"And I think what J.J. (Abrams) and Larry (Lawrence Kasdan) did with the writing, and with how it's shot, you can see the two worlds combining — the older and the newer — in a wonderful balance".
Which, to me, is exactly how it should be to be able to keep a franchise alive.
As for Daisy Ridley, she is extremely poised and stunningly beautiful, of course, but when she smiles doesn't she remind you of a young Keira Knightley?
Watch Ridley talk about her role in Star Wars: The Force Awakens in the lovely video below and, of course, if you're one of the five people on the planet that still haven't seen 'The Force Awakens' trailer, you can watch that here.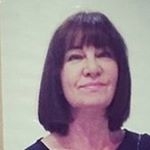 Latest posts by Michelle Topham
(see all)