There's a fabulous interview with American actress Dakota Johnson in the February issue of Vogue. In it, Johnson talks about filming the lead part for 'Fifty Shades of Grey', what it's like now the movie is soon coming out, and what she plans on doing for the next year (not much, as she wants to take a year off).
The 25-year-old actress was in London at the time of the interview, where she told Vogue she was loving it as nobody recognized her. Of course, when 'Fifty Shades of Grey' releases later this month, that will no longer be the case. In London, or anywhere else.
Anonymity, of course, is one thing Dakota Johnson says she's afraid of losing, particularly once the movie is released. And, although she loves acting and likes the limelight, she's still worried about what will happen when the movie becomes the massive success it's likely to. As she says, there is still part of her that thinks moving to Colorado and running a chicken farm would be quite nice.
As for 'Shades of Grey' itself, Johnson said it's frightening enough seeing some of the scenes she had to film, but that it was even more 'terrifying' actually filming them.
All I can say is, after reading Dakota Johnson's interview with Vogue, she's someone I'd love to be the new best friend of, as she seems so down-to-earth, interesting and cool.
You can read the Vogue interview here.
And, if you haven't seen the 'Fifty Shades of Grey' trailer yet, you must.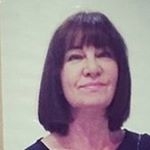 Latest posts by Michelle Topham
(see all)