Dame Helen Mirren was at the premiere of the new fantasy thriller 'The Great Wall' at the TCL Chinese Theatre IMAX in Hollywood on February 15. And, as usual, the 71-year-old British actress looked elegant and stunning. Dressed in a black pants suit, with a low-neck red shirt underneath it, she couldn't have looked more chic.
And what I love about Helen Mirren at this and other events she attends is that, unlike many other actresses her age and far younger, she refuses to have plastic surgery or to allow photographs of herself to be photoshopped in any way. Instead, she prefers her fans to see her just the way she looks. Lines and all. And yet still as gorgeous as a woman decades younger.
As for 'The Great Wall', it is a joint Chinese and American product, was filmed in China, and stars Matt Damon, Willem Dafoe, Pedro Pascal, Jing Tian and Andy Lau. It was directed by Zhang Yimou (House of Flying Daggers).
Damon plays William, a European mercenary for hire during the Song dynasty in China. He is originally part of a group of 20 mercenaries that gets slaughtered by bandits, leaving only him and Tovar, played by Pedro Pascal, alive. Taking shelter in a cave, they are attacked again, but this time by a monster.
The two escape after William chops off its hand. He and Tovar then arrive at the Great Wall, but they are taken prisoner by a group of soldiers whose only purpose is to provide protection against a horde of monsters that appear once every six decades. William and Tovar are recruited to join the group and to fight to stop them.
Sadly, the film is getting generally poor reviews, apparently not having the interesting storyline of House of Flying Daggers, although it does have gorgeous production.
But that didn't stop Helen Mirren from showing up on the red carpet on Wednesday night looking fabulous. And to me, when it comes to this film, that's all I care about.
'The Great Wall' itself opens in the U.S. tomorrow. Watch the trailer below.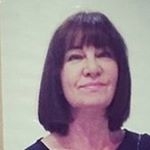 Latest posts by Michelle Topham
(see all)