The always fabulous Dame Judi Dench took up the Ice Bucket Challenge this weekend and managed to survive quite a large bucket of iced water poured over her head. Not bad for someone who is 79-years-old.
Of course, in typical Judi Dench style, her Ice Bucket Challenge was elegant, low-key and lovely, with the actress only emitting a quiet scream and then a little giggle when the water first hit.
The water was dumped on her head by her grandson.
After the challenge, Dame Judi was soon back on camera. This time, she confessed she had forgotten to nominate other people who should do the challenge as well.
So she picked actor Dan Poole, filmmaker Giles Terera, Miss Piggy and Graham Norton, which caused Norton to link to Dame Judi's challenge video on his Twitter feed a few minutes later with the message "Done it, Dame Dench!"
Because, it seems poor Graham might be getting nominated every five minutes as well, as he also tweeted "Please stop nominating me!".
It is okay, Graham. Everyone only does it because we love you so much.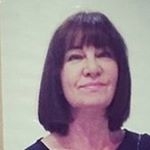 Latest posts by Michelle Topham
(see all)