While we often get dance-related anime that purely revolve around girls, wouldn't it be nice to watch one featuring the men that make ballet so great?
Well, wait no more, as the upcoming Dance Dance Danseur anime not only covers that subject, but it also just got a lovely teaser visual this week featuring junior high school student, and ballet dancer, Junpei Murao.
Advertising
A visual that perfectly illustrates the beauty of ballet, and the joy Junpei obviously feels as he dances.
The upcoming anime is being directed by Munehisa Sakai (Zombie Land Saga), with Yoshimi Narita (Pretty Cure Splash Star) writing the scripts, and Hitomi Hasegawa (Kimi ni Todoke animation director) as character designer.
Along with the new teaser visual this week  (see below), the anime also got an official website, where you will be able to keep up-to-date on all Dance Dance Danseur related news.
Advertising
The anime itself currently has a some time in 2022 premiere date.
What is the plot of the Dance Dance Danseur anime?
As for the Dance Dance Danseur story, it follows Junpei Murao, a boy who always loved ballet but gave it up after his father died, as he felt he needed to be more 'masculine' for the sake of his mother.
In junior high school, Junpei takes the martial art of Jeet Kune Do, but soon meets a transfer student called Miyako whose mother runs a ballet studio. Realizing Junpei still loves ballet, Miyako invites him to join her in the ballet world, and that is when his world completely changes.
Dance Dance Danseur is based on the manga series written and illustrated by George Asakura, and is in production at MAPPA.
The popular manga series has been serialized by Big Comic Spirits since 2015, and currently has 20 volumes out, with its 21st volume due to release later this week.
It is known for its gorgeously flowing art style, that is perfectly suited to the world of ballet.
Hopefully something that will also be used in the upcoming anime.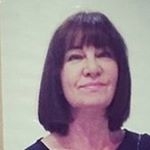 Latest posts by Michelle Topham
(see all)