A new Dance, Dance, Danseur key visual has been released via animation studio MAPPA's official Twitter account today.
The visual features protagonist Junpei and Miyako dancing ballet, and is a key visual that is extremely similar to the cover of the first volume of the Dance, Dance, Danseur manga. (see that drawing below)
Along with the new Dance, Dance, Danseur key visual, we also got a new trailer and a new cast member named.
That cast member is Daiki Yamashita (Izuku Midoriya in My Hero Academia) who will be playing the role of protagonist Junpei.
The trailer shows Murao Junpei as a small boy at a ballet with his sister, and surprisingly discovering how much he loves the dancing of the male dancer.
It then moves to the present day showing Junpei rehearsing, along with several quick shots of Miyako and a pretty ballerina.
All characters that seem to spend a lot of time crying, eh?
And, while the latest Dance, Dance, Danseur trailer features lovely artwork and animation that looks smooth and fluid, I have to say I am not so sold on the character design for Junpei yet.
As, is it just me, or does he look a little creepy?
Guess we will have to wait until the anime series itself premieres. As Dance, Dance, Danseur will kick off in April, 2022, there are still a couple of months left yet.
Learn more about the anime on the official Dance, Dance, Danseur website. And do check out Junpei's face and expressions as…I don't know…
Related: First Dance, Dance, Danseur key visual is soft, romantic and lovely — look!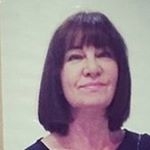 Latest posts by Michelle Topham
(see all)