If you have ever played one or more of Spike Chunsoft's Danganronpa games, you already know how good they are.
Apparently though, it's not just you who loves Danganronpa games as, according to the developer, the Danganronpa series has now sold more than 5 million units as of September, 2021.
That means games like Danganronpa: Trigger Happy Havoc and Goodbye Despair have been played by over a million people each (and yep, according to the developer, they have).
For a series that is definitely not in the mainstream, that number is huge.
Interestingly too, while you might think the majority of Danganronpa sales have been on consoles, it turns out more than 3 million of the 5 million games sold have been on PC.
No wonder then Spike Chunsoft is planning on expanding the Danganronpa franchise even further to include other game genres besides the visual novel, adventure and dating sim games they have created in the franchise so far.
Meanwhile, the next release out will be Danganronpa Decadence, which will be coming out on the Nintendo Switch in early December.
It is the first release of the franchise on Switch, and that compilation will feature the games Trigger Happy Havoc, Goodbye Despair, Danganronpa V3: Killing Harmony and Danganronpa S: Ultimate Summer Camp.
Great games to get Switch players as obsessed with the franchise as the rest of us.
Pre-orders are open now.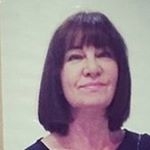 Latest posts by Michelle Topham
(see all)