A new Daniel Isn't Real trailer was released by Samuel Goldwyn Films yesterday, and it's freaky, weird and really bloody scary.
The upcoming horror-thriller stars Arnold's son Patrick Schwarzenegger as Daniel, a make-believe friend who is conjured up by Luke (Miles Robbins), a guy who is having some problems coping in his everyday life after witnessing a violent family event.
In an effort to help, Luke's therapist recommends he resurrect his imaginary childhood friend Daniel as a coping mechanism.
Little does the therapist know, Daniel is not only not a good influence, he is soon about to get Luke into a lot of trouble. Trouble that quickly makes Luke wonder if he is losing his mind.
The latest Daniel Isn't Real trailer introduces us to Luke, Daniel, Luke's mother Claire, Cassie a girl Luke is interested in, and a whole lot of horror, mayhem and blood.
And, boy, it looks good.
Daniel Isn't Real is a film that has already been lauded at various film festivals around the country, and currently has an 89% approval rating on Rotten Tomatoes.
AV Club's Katie Rife calls the film, "A slick and thrilling take on the intersection of mental illness and creative inspiration that also doubles as a commentary on toxic masculinity", and Joey Keogh of Wicked Horror says its "One of the most gorgeous and compelling horror movies of the year."
Daniel Isn't Real was directed by Adam Egypt Mortimer (Some Kind of Hate) and stars Miles Robbins, Patrick Schwarzenegger, Sasha Lane, Hannah Marks and Mary Stuart Masterson.
The film will be released in select theaters and on Video on Demand on December 6th.
Watch the full Daniel Isn't Real trailer in the video below to get a good idea of the trippy stuff you can expect. Not doesn't that look like the freakiest shit ever?
Related reading: Watch the 'Terminator: Dark Fate' trailer — it has Linda Hamilton kicking some major ass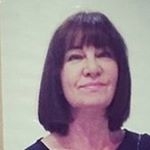 Latest posts by Michelle Topham
(see all)