F.Y.R. Macedonia has only qualified for the final of Eurovision once since 2007, even though they have entered a song and an artist every year. Now, the final version of this year's F.Y.R. Macedonia entry was released yesterday and we'll see if it can do any better. The artist is Daniel Kajmakoski, and the song is 'Autumn Leaves'.
Interestingly too, when Daniel Kajmakoski won the right to represent F.Y.R. Macedonia, he was singing in Macedonian. The final version of 'Autumn Leaves', which has also been revamped musically, is now in English.
Personally, although I like the revamped version musically better than the original, I prefer the Macedonian language for this song as it just seems to have more 'heart'.
But that's just a personal choice, as it's a pretty song either way, and I think gives F.Y.R, Macedonia a very good chance of making it to the finals of Eurovision 2015.
Good luck, Daniel. It's lovely.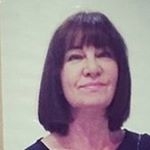 Latest posts by Michelle Topham
(see all)