Daniel Radcliffe has received a star on the Hollywood Walk of Fame and, when he was accepting the honor and giving his speech, he showed how lovely of a person he is by thanking his parents for his success.
"I never thank them and I'm not going to look at them because that would be a mistake for all of us. I want to thank my mum and dad, who really do not like this kind of attention so will probably be getting embarrassed right now.
I have to thank them because you are the best parents. It was a crazy, crazy thing that we embarked on as a family 16 years ago, but we made it. And I made it, thanks to you".
Daniel Radcliffe was only 11 years old when he starred in the first Harry Potter movie. Since then, he has starred in 17 other movies (including the other seven Harry Potter films), 12 TV series and TV movies, and in several theatrical plays.
Daniel Radcliffe is the worst receptionist in the world, but very very cool
In recent years, he has even become a bit of a critics darling, as so many of the performances he turns in are so exceptionally good.
Oh and Radcliffe currently has a shaved head as he's playing an FBI agent who goes undercover in his latest film 'Imperium'.
Watch him getting his Hollywood Walk of Fame star in the video below.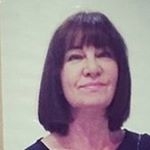 Latest posts by Michelle Topham
(see all)