British actor Daniel Radcliffe was on The Tonight Show starring Jimmy Fallon last night where he told Fallon about recently starring in Now You See Me 2, and where it was pretty much obvious that he idolizes fellow co-star Michael Caine.
That's because Radcliffe went on and on about how amazing Michael Caine is, saying:
"The whole cast was incredible…but Michael Caine was a particular…just to be around someone who is in his 80s, I think (?), and he has been in like 100 films and a lot of actors are really jaded and sort of moan all the time but Michael just loves it. And he still has a joy when it comes to his job that was really nice. You know, the only time I saw him get really irate was when a crane camera smacked him in the head. Which is fair enough".
Radcliffe went on to explain, "As someone who grew up in England, he is the archetype of what you want to be as a British film actor. Just in terms of what you want your career to be. So, yeah, I wanna be him when I grow up".
Watch the rest of what Daniel Radcliffe had to say about Michael Caine in the video below.
And can I just say I don't think he has to worry. After all, Radcliffe himself seems well on his way to being the same kind of iconic type of actor Michael Caine has become, especially when it comes to being a really cool guy — so him being the same at Michael Caine's age? Not a stretch at all.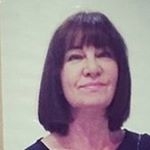 Latest posts by Michelle Topham
(see all)