British actor Daniel Radcliffe, he of Harry Potter fame, had an hour to kill recently. So he spent part of his day at NYLON magazine in New York City. Working as a receptionist.
His new job, of course, was part of a prank played on NYLON staff, most of whom did not even realize Daniel Radcliffe was the magazine's receptionist until well into his shift. Well, I guess people do just usually walk right passed receptionists if they don't have anything they need.
One thing Radcliffe proved, however, was that he would be the world's worst receptionist if anyone was unfortunate enough to ever hire him.
He mixed up delivery packages, didn't realize he had to call someone when their appointment arrived, spent most of his shift hoping nobody would come into the reception area needing help and, oh yes, handed out the men's bathroom key…to a woman.
As Radcliffe himself admitted, he certainly didn't think he was doing any better than he was.
"You're not Lauren," one employee said to him."I'm like a cut price, much less efficient version of Lauren," Radcliffe responded. He then followed that up soon after with the sentiment, "I'm very new and very shit."
The folks at NYLON videotaped the whole Daniel Radcliffe plays the World's Worst Receptionist segment, which you can watch below.
And don't you have to to hand it to Daniel? He entered into the spirit of the thing, and was lovely to everybody. What a nice guy.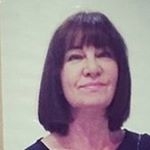 Latest posts by Michelle Topham
(see all)