If you are as big of a DanMachi fan as I am, you have probably already ordered the DanMachi II Premium Box Set that will be on sale at Sentai Filmworks starting tomorrow, October 27th.
If not, why not? Because this thing is beautiful. Especially with all the extras in it.
First, along with the 12 episodes of DanMachi II (aka Is it Wrong to Try to Pick Up Girls in a Dungeon? II) and the OVA 'Is It Wrong to Go Searching for Herbs on a Deserted Island?', the DanMachi II Premium Box Set comes with a cool shadow box featuring Bell, Hestia and Ais Wallenstein.
It also has a slew of other extras any DanMachi fan would be thrilled to get a hold of.
They include:
Both Blu-ray and DVD discs
3 Clean Opening Animations
3 Clean Closing Animations
5 Japanese Promos
A 56-page booklet
5 Art cards
The entire DanMachi II Premium Box Set is also reasonably priced at $116.99, down from the retail price of $179.98. Number of units available are limited though, and once gone they are gone. If you are a big DanMachi fan then, you may want to grab this sooner rather than later.
You can currently pre-order the Premium Box Set of the second season of this hugely popular anime series at Sentai Filmworks now. Although 'pre-order' at this point basically means it will be mailed to you upon release — tomorrow. (article continues below…)
How to watch Dan Machi in the right order — series, OVA, spinoff and movie
As for DanMachi II (aka Is it Wrong to Try to Pick Up Girls in a Dungeon? II) it picks up where the first season left off, as the God Apollo and his Familiar declare war on Hestia and her followers.
And yes, it is as well-written and as funny as the first season.
Check out the preview trailer for the second season below for more information.
Update: And also check out the Unboxing of the Is It Wrong to Try to Pick Up Girls in a Dungeon II Premium Box Set video below…it's soooooo pretty!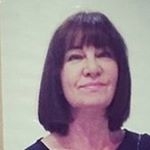 Latest posts by Michelle Topham
(see all)