Is It Wrong to Try to Pick Up Girls in a Dungeon? III, aka DanMachi Season 3, has finally been released on Blu-ray.
The DanMachi Season 3 Blu-ray was released at Sentai Filmworks yesterday, and is likely to be a big seller for the Christmas holidays.
The DanMachi Season 3 Blu-ray features:
DanMachi Season 3, Episodes 1-12 (325 minute runtime)
[OVA] Is It Wrong to Try to Find a Hot Spring in Orario? – Bath God Forever
Clean Opening Animation
2 Clean Closing Animations
Ending theme song 'Evergreen' by Sajou no Hana music video

11 web previews
9 Japanese promos
Japanese soundtrack with English subtitles
English dub
Sentai Filmworks describes the plot of Season 3 of the popular fantasy anime series this way:
The rules of the Dungeon always seemed simple: Enter, avoid traps, kill monsters and gather treasure. But when Bell rescues a young vouivre, Wiene, who is capable of speaking, it changes his understanding of what the Dungeon's monsters could be.

Unfortunately, the discovery of the Xenos, a secret group of monsters who all speak, reincarnate, and are capable of rational thought, isn't welcomed by all. With many of the Familias remaining determined to destroy all monsters on sight, Bell and the Hestia Familia quickly find themselves confronted on multiple fronts, even as other Familias work in secret to exploit the Xenos for their own sinister gains.

And when the Xenos are forced to defend themselves, all hell breaks loose.
You can grab the DanMachi Season 3 Blu-ray at Sentai now. There is also a Limited Edition on its way soon.
The Blu-ray would make an awesome Christmas gift for any anime fan or, if it's for you, will get you caught up before Season 4 premieres in 2020.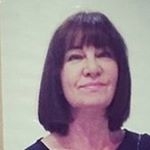 Latest posts by Michelle Topham
(see all)