One of my All-Time Top 10 anime series is Dungeon ni Deai wo Motomeru no wa Machigatteiru Darou ka?, (aka Is It Wrong To Try to Pick Up Girls in a Dungeon? — aka DanMachi).
It is an anime that rarely disappoints and, in particular, when it comes to the theme songs used for each season.
Take the DanMachi Season 3 ending theme song — 'Evergreen' by sajou na hana — a sweet, soft, warm song that, while it feels like it is perfect for the characters in the anime, it also has a slight tinge of sadness to it.
Just like the sadness that often infiltrates DanMachi, for all its humor and fun, and like the sadness I feel every time another DanMachi episode ends and I have to leave the characters I love.
'Evergreen' by sajou na hana was written by Watanabe Sho, the keyboardist and one of the three members of alternative rock band sajou na hana.
The others are vocalist sana and bassist and guitarist Tatsuya Kitani.
The trio has been together since 2018, and has also performed theme songs for other popular anime series. (article continues below…)
A Certain Scientific Railgun T's Ending 2 'Aoarashi no Ato de' is deceptively upbeat but lyrics are sad
These include both the OP and ED for Mob Psycho 100 II, the ED for Sirius, the ED for A Certain Scientific Accelerator and the second ED for A Certain Scientific Railgun T.
The band has released several singles, with tracks that are much more rock than 'Evergreen', and a couple that are just as soft and lovely.
Interestingly, vocalist sana has the ability to make her voice both ethereal and hard rock, so embodies the emotions of all sajou na hana's songs beautifully.
Listen to the DanMachi Season 3 ending theme song — 'Evergreen' by sajou na hana — in the video below. It is such a pretty thing and, yes, it is joining all our other favorite anime songs on Leo Sigh's Best Anime Songs list.
You can also learn more about sajou na hana on the band's official website.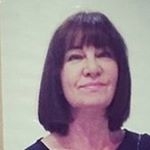 Latest posts by Michelle Topham
(see all)