Excellent news from Japanese production company J.C. Staff today as DanMachi Season 4 was finally given a premiere time via the show's official Twitter account/
That time is some time in Summer, 2022.
Sure, that means a specific date hasn't been announced yet, but summer is only a few months away, so the wait should be minimal.
Season 4 of DanMachi (aka Is It Wrong to Try to Pick Up Girls in a Dungeon?), of course, follows on from Season 3, which ended in December, 2020.
The new season — The New Chapter Labyrinth Arc — will feature the same staff and cast as the previous three seasons.
Director Hideki Tachibana will also be returning for Season 4, along with series script supervisor Hideki Shirane and character designer Shigeki Kimoto.
Interestingly too, Fujino Ōmori, original author of the DanMachi light novel series, will be officially joining the staff and will be in charge of scripts alongside series script supervisor Hideki Shirane.
Where DanMachi Season 4 will stream outside Japan, however, has not yet been announced.
RELATED: How to watch DanMachi in the correct order…
Although, with Crunchyroll announcing this week that all three previous seasons of the anime will be removed from their website on March 31st, it's not likely to be Crunchyroll.
My guess?
Keep an eye on HIDIVE as, with Sentai Filmworks owning the licensing for the previous seasons, and AMC Networks buying both Sentai and HIDIVE in January, they will likely be going all in on anime in a big way going forward.
Until then watch the DanMachi Season 4 teaser trailer below, and keep up to date on more Season 4 news via the anime's official website.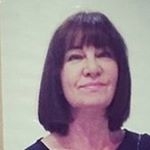 Latest posts by Michelle Topham
(see all)