Danny Devito stars in One Direction's 'Steal My Girl' video just released early this morning, and it's a weird one.
Devito plays a Hollywood director who meets the lads out in the desert to film their latest video. Before filming starts, he assigns each One Direction member an expression – Harry Styles gets love, Liam Payne power, Zay Malik mystery, Louis Tomlinson danger, and Niall Horan is light.
Devito then tells the boys they must "destroy their inhibitions", as you must first destroy so you can create.
Cue a monkey, sumo wrestlers, a gymnast, Zulu warriors holding helium balloons, and a whole lot more……..strange.
One Direction's 'Steal My Girl' video is from their upcoming album 'Four' and is definitely an unusual one, but it does feature the awesome Danny Devito, and the song is nice. Listen, and watch, below.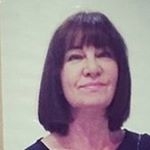 Latest posts by Michelle Topham
(see all)