What do all Dark Deception jumpscares look like?
If you are in the midst of playing the fabulous new Glowstick Entertainment game Dark Deception Chapter 1 and failing…miserably.
Or you are watching gameplay videos of the challenging game on YouTube to get some help beating the first-person adventure horror Pac Man maze game, you know there are evil bellboy monkeys that jump out at you at every turn.
Then they kill you. Dead.
You may not know, however, just how many Dark Deception jumpscares there actually are in the game. As most of the time when you experience them, you are probably so close to sh*tting your pants already, it is hard to keep track.
So, here is a video of all the Dark Deception jumpscares in Chapter 1 of the massively popular new horror game in all their glory. One after another.
Now have fun sleeping tonight!
You can currently grab the ridiculously challenging but incredibly fun Dark Deception Chapter 1 on Steam. Free of charge. Chapter 2 is coming soon.
This Dark Deception walkthrough may help you beat Chapter 1 of the game — or not!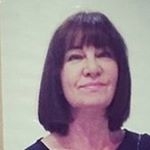 Latest posts by Michelle Topham
(see all)