Dark Gathering mangaka Kenichi Kondo announces 1 million sales
For fans of the ongoing Dark Gathering anime series, it probably is not much of a surprise to learn the manga series has officially sold more than 1 million copies.
That news was announced by mangaka Kenichi Kondo on his official Twitter account this week with the heading "Great News!" and a four-panel manga featuring Dark Gathering characters Yayoi and Eiko.
Yayoi and Eiko then go on to thank fans for their purchases — both physical and digital copies.
When was the Dark Gathering manga first published?
The Dark Gathering manga began publication in Shueisha's shōnen manga magazine Jump Square in early 2019.
The supernatural horror manga now has 13 volumes published in Japanese, with two out in English via Viz Media and the third and fourth volumes due to publish on September 19th and November 21st.
Viz Media has this to say about the Dark Gathering plot:
Keitaro is ready to stop living as a shut-in. He's starting university. He's reconnecting with his childhood friend. He's taking a tutoring job. And he's not messing around with ghosts anymore.

At least that's what he thinks, until he finds out the elementary schooler he's tutoring is an occult-obsessed genius who's hunting down dangerous spirits and won't stop until she's found the one that took her mom!
The Dark Gathering anime
Kenichi Kondo's Dark Gathering manga series also spawned an anime series, which was produced by OLM, directed by Hiroshi Ikehata, with Shigeru Murakoshi in charge of scripts, and character designs from Shinya Segawa.
The anime kicked off on July 10th with an exclusive North American streaming via HIDIVE.
Watch the first 9 episodes of the anime currently out on HIDIVE now and, of course, check out the trailer for the Dark Gathering manga below.
Then buy the first volume via Amazon, if you haven't already.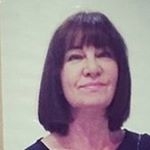 Latest posts by Michelle Topham
(see all)