The Darksiders 3 gameplay video is pretty sweet for a pre-alpha game
Ooooooh, now this is interesting. The action role-playing hack and slash open-world adventure game Darksiders 3 just got a first time ever gameplay video and, even though it is only pre-alpha game footage, it still looks as cool as hell.
The Darksiders 3 gameplay video was uploaded today by IGN, who were given first access to it by THQ Nordic and developer Gunfire Games.
And, while there are obviously going to be a lot of changes between now and the game going into beta, I have to say it is still grabbing my attention.
After all, the 12-minute IGN game footage shows Fury, the game's new protagonist, and a mage with a whip and an attitude and who definitely has some interesting moves.
The art style too is quintessential Darksiders and very pretty, and gameplay looks quite smooth considering this is early on in Darksider 3's history, as the game is not going to be released until 2018.
The game is also the first we have seen in the critically acclaimed Darksiders series since Darksiders 2 was released way back in 2012. So most definitely a welcome offering.
This one is also in the same post-apocalyptic world, and revolves around Fury's quest to find and defeat the Seven Deadly Sins and their servants, so she can right the balance between good and evil.
And, of course, when you read some of the comments on the gameplay video, there are already the whingers complaining that Fury shouldn't have a whip and combat looks 'bland' and blah and blah and blah.
Ignore them.
Because, for a game that is a long way from beta, Darksiders 3 is already looking pretty sweet.
Watch the IGN Darksiders 3 gameplay footage in the video below to see what I mean. The game itself will release for PlayStation4, Xbox One, and PC sometime next year.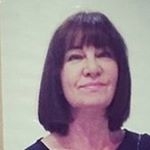 Latest posts by Michelle Topham
(see all)