One of my most anticipated anime series of 2020 is Darwin's Game, a Nexus adaptation of FLIPFLOPs' popular manga series.
A nail-biting anime about 17-year old Kaname Sudō who receives an invitation by phone to a free mobile game.
Kaname nonchalantly accepts the invitation only to soon find himself pulled into a game world where he must win every fight if he does not want to die.
Especially as it is not possible to quit the game.
This week, Nexus released another Darwin's Game trailer (watch below), along with information about new cast members.
The trailer shows the moment Kaname decides to join the game, followed by some of the attacks that are almost immediately leveled against him.
Yes, this one will be terrifyingly exciting to watch. Especially if the fight scenes are designed and played out like they are in the manga, and if the characters are even more compelling.
The newly announced Darwin's Game cast includes Yūya Hirose who will be playing Hamada, Chiaki Kobayashi as Kyōda, Fukushi Ochiai who will be voicing Shinozuka, Eiji Takemoto as Banda-kun, Yoshitsugu Matsuoka as Ō (King) and Ryūichi Kijima who will be playing Keiichi.
The main cast includes Yūsuke Kobayashi who will be playing protagonist Kaname, Reina Ueda as Shuka and Nichika Omori who is voicing Rain.
I am particularly excited about Darwin's Game, however, as it is being directed by Yoshinobu Tokumoto.
Considering he was also the director for the superb Comic Girls, one of my favorite slice of life series from the last few years, I am interested to see what he achieves with something in a completely different genre.
Kazuya Nakanishi, animation director for Comic Girls, is in charge of character design.
The Darwin's Game anime release date is January 3rd, 2020 in Japan, with the series premiere a one-hour episode that will kick off at midnight on that day.
Until then, check out the new Darwin's Game trailer below, and read more anime news here.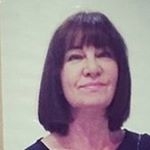 Latest posts by Michelle Topham
(see all)