Looking forward to the western launch of the romantic visual novel Date A Live: Rio Reincarnation on the PlayStation 4?
If so, you might want to check out the latest trailer released by Idea Factory International just a couple of days ago.
Because not only will you get a close look at Rio Sonogami, who is incredibly sweet and cute, you will also get a peek at some of the 11 characters you can date, and an idea of some of the game's mechanics.
Date A Live: Rio Reincarnation will be released for the PS4 and PC in North America on July 23rd. Europe will get both on July 26th.
The game will also include Date a Live: Rine Utiopia and Date a Live: Arusu Install.
Just to be warned, though, there will be some differences between the PS4 and the PC versions as a couple of the PS4 cutscenes have been changed.
That means, if you're not big on censorship, and let's face it who is, you might want to grab the PC version instead.
After all, like Steam goes out of their way to point out, the PC version includes "all original content and gameplay found in the Japanese release."
Meanwhile, watch the Date A Live: Rio Reincarnation trailer below to see just how fun this latest romantic visual novel is likely to be.
Related reading: Watch the Lentera Studio's 'Ghost Parade' trailer — the game releases in November for PS4, Switch and PC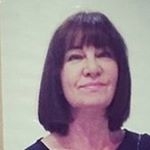 Latest posts by Michelle Topham
(see all)