Dateline London: Best news analysis on TV
British TV channels have always done news, news analysis, and documentaries well. One of the best TV shows currently on British TV, however, does it even better than others — the BBC's 'Dateline London'.
A weekly 30-minute news analysis and news discussion show that has been airing since 1996, Dateline London is presented by Gavin Esler with a panel of British and foreign journalists based in London. The panel make-up changes weekly with four journalists pulled from a group of regular guests.
Regular guests on the show include Polly Toynbee from The Guardian, Henry Chu from the Los Angeles Times, Janet Daly from The Daily Telegraph, Mustapha Karkouti who is a freelance journalist originally from Syria, Iranian journalist Nazenin Ansar, Abdel Bari Atwan from Al-Quds Al-Arabi, Nabila Ramdani a French journalist, and German journalist Thomas Kielinger from Die Welt.
To me, the show is fascinating to watch as you get to hear the opinions of all types of journalists from extreme left-wing types to ultra-conservatives, British, German, American, Iranian, Syrian etc.
While you won't agree with one person all the time, you often find yourself agreeing with those journalists you never thought you'd agree with on one particular subject. They discuss current news from all over the world and give honest opinions about what they see to be the reality of the current situation.
It's intelligent, it's educational and, quite often, even taking into consideration the seriousness of the news they are discussing, it's also very funny.
Check out the short segment below which aired as part of a Dateline London episode early in 2012. The discussion centers around the American soldier that deliberately shot and killed 16 Afghanis, mainly women and children, and then set fire to their bodies.
Find out more about Dateline London on the BBC's website.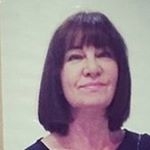 Latest posts by Michelle Topham
(see all)