One of my latest addictions is the British indie folk band, Daughter. Comprising a Brit woman, a Swiss man, and a French guy, Daughter plays the most tragically beautiful music, and lead singer Elena Tonra's lyrical Irish voice touches your soul.
The addition of Igor Haefeli's guitar gives everything they create such a gorgeous European feel and, of course, the gentle drumming of Remi Aguilella adds that calming beat.
One of my most favorite pieces is Daughter singing 'Youth' live at Air Studios in London in early 2014, a gig where they played five of their songs in collaboration with a 10-piece classical ensemble and composer Joe Duddell, and that produced some of their most beautiful music yet.
What I also love about watching Daughter's videos on YouTube is you see little negativity directed at them. In fact, all their songs have a huge number of 'thumbs up' and few people who dislike them.
In this world full of people so quick to fire off their hate-filled opinions, it's refreshing and lovely.
Watch Daughter singing 'Youth' live at Air Studios below. Aren't they just incredible?
You can pick up all five of Daughter's live at Air Studios tracks at iTunes, along with their three EPs and album.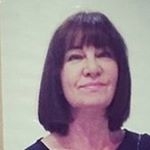 Latest posts by Michelle Topham
(see all)