Dave Chaose plays Dishonored: The Brigmore Witches sooooo well
I already showcased an excellent video series of Dishonored: The Brigmore Witches a couple of weeks ago, but since then I've found another one I like just as much. This Let's Play Dishonored: The Brigmore Witches was done by Dave Chaos, my favorite YouTube gamer at the moment, and, yes, it's a very good one.
What I love about Dave Chaos is he's down-to-earth, he's funny in a northern English way, he's awesome at explaining what he's going to do and why, and he's a damned good gamer while he's at it.
Check out the first Dave Chaos plays Dishonored: The Brigmore Witches below, and then watch the rest of his playlist here. He just finished the entire run through a couple of days ago, and yep, he did a great job.
Don't miss Dave Chaos plays Minecraft Castaway Island too
By the way, if you're as addicted to Dave Chaos as I currently am, don't miss watching his Minecraft Castaway Island series. It's absolutely superb and just about the best Minecraft adventure map he's played.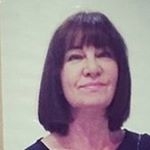 Latest posts by Michelle Topham
(see all)