Dave Matthews Band rocks 'What Would You Say' on Letterman
Dave Matthews Band returned to Late Show with David Letterman on Friday night to give a repeat performance of the first song they ever played on the show 20 years ago — 'What Would You Say'. And, of course, they rocked it.
The band played the song for Dave's retirement, coming up in just 10 days time. It was their 14th appearance on the show.
Not content to stop there, though, they also debuted a new song 'Black and Blue Bird', which you can also watch below.
Dave Matthews Band is kicking off a new tour next week that will hit many cities in the US, as well as France, Switzerland the UK, Belgium, the Netherlands, Germany, Italy, Spain, Portugal, the Czech Republic, the Netherlands and Poland.
It will be the first time the band has ever played in Poland, and will end with a concert in Ireland.
Check out their tour dates here.
Meanwhile, watch them on Letterman. Now isn't that such a cool and laid-back performance?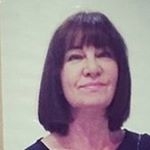 Latest posts by Michelle Topham
(see all)