David Beckham was on The Graham Norton Show last night where he confessed he and his oldest son Brooklyn have a bit of a rival going on. So much so, Beckham takes every opportunity he can to 'one up' his 16-year-old son (how sad is that, David?)
So, when Graham told Beckham his son Brooklyn would be incredibly jealous if Beckham had his photo taken holding a lightsaber with Star Wars star John Boyega (Finn), Beckham was up for it in a second. Especially when he was told Graham had a lightsaber for him in 'Manchester United red'.
Watch David Beckham and John Boyega brandishing lightsabers at each other below. And don't miss Boyega's final comment. He's lovely.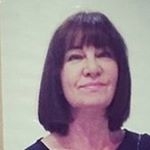 Latest posts by Michelle Topham
(see all)