David Beckham pic.twitter.com/25b98Qn1FH

— Tattoos… (@PeopleTattoos) February 9, 2015
I've been noticing David Beckham's sleeve tattoos for quite a while, as they really are spectacular. They're inked on both his left and right arms, and have been building up over the years as he adds to them with tattoos that are meaningful to him.
Then, yesterday, a photograph I hadn't seen before of David Beckham and his sleeve tattoos went up on Twitter, and I just had to embed it here as it really is beautiful.
As Beckham himself explains about his tattoos, "They're about the important people in my life, my wife and sons, who I want to have with me always. When you see me, you see the tattoos. You see an expression of how I feel about Victoria and the boys. They're part of me."
Nice, eh?
As for what David Beckham's tattoos actually mean? There's an excellent website called The Beckhams' tattoos that explains each one in detail. Enjoy.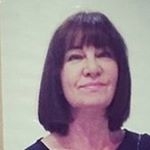 Latest posts by Michelle Topham
(see all)