David Duchovny says Mulder is the "worst FBI agent", calls Trump President Shithole
David Duchovny says Mulder is the "worst FBI agent" and calls Trump President Shithole
Actor David Duchovny appeared on Late Night with Seth Meyers last night where he was as weird and dead-pan funny as always.
Among other things, Duchovny called Trump President Shithole due to Trump's recent racist remarks about African countries, explained how he auditioned for The X-Files wearing a pig tie, and talked about playing Mulder for 25 years.
When asked by Meyers if he thought Mulder was a good FBI agent, David Duchovny emphatically stated, "He's the worst FBI agent".
Duchovny went on to explain, "We've done about 213 or 218 episodes, and he has solved nary a case".
"It's really the opposite of Law and Order. It never ends in a courtroom…." said Meyers.
"Yeah, it's like no laws and no order" quipped Duchovny.
Watch David Duchovny's brilliant droll sense of humor on Seth Meyers in the video below.
Related: David Duchovny would never celebrate New Year in Times Square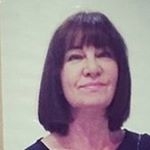 Latest posts by Michelle Topham
(see all)