Actor David Duchovny was on David Letterman last night, where he was asked about the return of the mega-popular The X-Files. According to Duchovny, not only is he excited to be reprising his role as Agent Fox Mulder, but quite a few other members of the original cast will be returning with him.
Of course, Gillian Anderson will be back as Agent Dana Scully but, according to Duchovny, so will the 'Cigarette Smoking Man', and Assistant Director Walter Skinner aka actor Mitch Pileggi will also be back. Great news, as it wouldn't seem like The X-Files without them.
Letterman asked whether there were new fans of the show, or if it was just old fans excited about The X-Files return, to which Duchovny replied there are so many new venues now where you can watch repeats of the original series new fans are appearing all the time.
Watch David Duchovny on Letterman below.
https://www.youtube.com/watch?v=TiIkhBKxIqA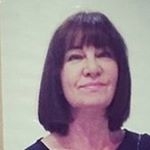 Latest posts by Michelle Topham
(see all)