My favorite David Gray song. I used to rollerblade to it on Santa Monica beach. The sun, the ocean, the wind, and David Gray's voice singing 'Please Forgive Me' in my headphones. Bliss.
That's why I'm playing it on repeat rotation today. Revisiting old memories, as it were.
The lyrics are gorgeous, the music makes you want to dance and dance and dance. And, on days when not everything is perfect, David Gray's 'Please Forgive Me' is.
But….it must be played very loud and……while wearing headphones. Perfect.
Please forgive me
If I act a little strange
For I know not what I do.
Feels like lightning running through my veins
Every time I look at you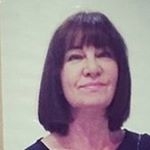 Latest posts by Michelle Topham
(see all)