When you first hear David Hasselhoff has made a music video and has a single out, you probably think, "Well, this is going to be terrible". I have to admit, I did. But, I just watched David Hasselhoff's 'True Survivor', a track he's released for a YouTube movie called Kung Fury, and it's actually really cool.
The song itself is an 80s-inspired synth-based rock song, and is catchy and fun. But the true beauty lies in the 'True Survivor' video, which has David Hasselhoff in a mullet, a dinosaur, nazis, vikings, a guy jamming on a keytar and a lot of kung fu.
Kung Fury is a Kickstarter funded action comedy written and directed by Swedish indie director David Sandberg. It's 30 minutes in length, is deliberately cheesy and over the top, and looks like an absolute blast. Watch the trailer below.
The movie itself is going to be available to watch on YouTube completely free from the end of May.
I'm marking my calendar.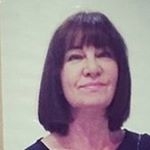 Latest posts by Michelle Topham
(see all)