If you're as excited as I am about the upcoming 'Twin Peaks' revival 2017, you will probably be interested in a teaser video David Lynch has released about the new series.
The 'Twin Peaks' teaser shows Michael Horse, who played Deputy Tommy 'Hawk' Hill in the original series, talking about the location of Twin Peaks, and how it sort of "becomes a character", and what memories it holds. All we get to see, though, is a quick shot of him, the welcome sign to the town and a flash of a mystery character.
The 'Twin Peaks' revival was co-written by David Lynch and Mark Frost, and is being directed by Lynch. And, yes, while we're all dying to see it, sadly we're going to have to wait until 2017, as that is currently when it is projected the new Showtime series will start airing.
So, right now, you'll just have to satisfy yourself with a quick watch of the 'Twin Peaks' teaser below.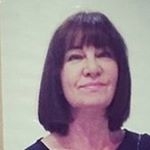 Latest posts by Michelle Topham
(see all)